AIT – School of Architecture & Planning, Greater Noida
It was quite a great experience at the college of Apeejay Noida where we got an opportunity to be in the jury panel for examining the students for their works. It was overall an amazing day coming across different ideas put up by students and to see the young talents budding up. Our office projects also were a part of the exhibition and everybody loved to see the plethora of beautiful designs here and there.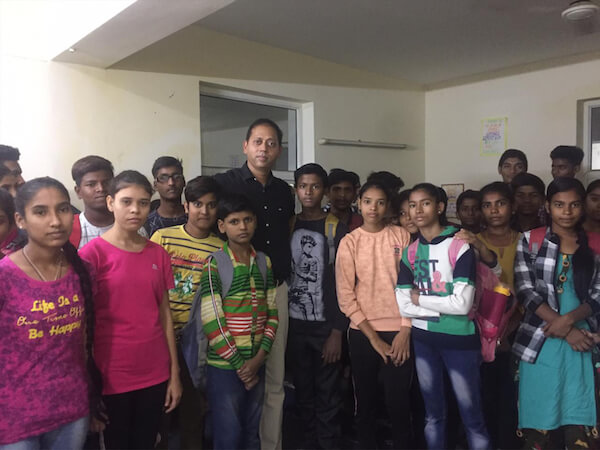 Education is the basic right for all
A step to ensure that children are provided with the best quality of education, along with regular health check-ups. At least 35 million children aged 6 – 14 years do not attend school in India. Furthermore, 53% of girls in the age group of 5 to 9 years are illiterate and only 53% of habitation has a primary school. The literacy rate ratio of India is 65.38% with male literacy at 75.85% and female literacy at 54.16%. A couple of hours spent on weekends educating children and understanding their insights into the world of knowledge and how much are they willing to learn and contribute to the society.