WINNER
Among 165 Total Entries
Nexus plus is a team of professionals with innovative and creative ideas for the building industry with a sensitivity upto the roots of design aspects from conceptualization to commissioning of the projects. Our team is committed to provide high quality services for Designing, Planning and Coordination for Master Planning, Architecture, Interiors, Exhibitions, and other allied services. We are an expertise of handling the work, coordinating the skilled manpower and timely completing the projects. With a strong belief in team working, our organization is equipped with latest designing tools. We are associated with highly skilled consultants for Electrical, Plumbing, Healthcare, Air-conditioning, Landscaping and Project Management Services. We provide an individualistic characteristic to each project with an emphasis on the environment, culture, client's need and heritage.
Every creative person – whether artist, writer, teacher or performer go through the mergance of a wide range of ideas to spark off new thoughts and processes. This brainstorming keeps the ongoing creativity at maximum to become skillful and let the creative juices flowing. We believe that visualization spurs creativity and let our thoughts, designs and ideas take flight and follow their own course. With us, one can never be without a vehicle for self-expression and inspiration. Creativity and innovation in design is the basis of all our projects.
Culture of Sustainability
"Sustainable Culture" as a precondition for a sustainable world, if human society is to be a part of it, one might discern two emergent themes, which are Balance and Scale. Our team believes in imbibing the sustainable culture at the very initial stages of the project making it a lifestyle of the occupiers.
Engaging New Audiences Through Smart Approach
All ventures at Nexusplus are analyzed, in view of its first standards on the most proficient method to inactively give the basics of solace, well being, liveability but then reasonably react to the neighborhood atmosphere and nature while remaining financially practical and all inclusive relevant.
A team of enthusiasts, thinkers, creators with fresh and unique ideas who believe that a constant and continuous passion is required to play the game. 
Our team is committed to gather, organize work and provide authentic news stories that showcase our talent in various fields.
Every project of Nexusplus is an opportunity for us to show our creativity. An ability to perceive the project in new ways, to find hidden aspects.
The daily practice of visualizing our dreams and rapidly accelerate ourselves for the achievement of those dreams.
Inspiration is a key to success that awakens us to the new possibilities by allowing us to transcend our ordinary experiences and limitations.
Sustainability looks to protect our natural environment, human and ecological health, while driving innovation and not compromising our way of life.
We shape and reshape this planet to the needs and aspirations of humans. All other activities are either precursor or subsequent results of 'Humanization'.




MILLION + SQ.FT. CONSTRUCTED
A graduate from GCA, Lucknow and 25yrs. of rich and vast experience as an Architect, Peeyush Srivastava heads the team Nexusplus.
PEEYUSH SRIVASTAVA
Managing Director
An Hons. Graduate from Delhi University and an INTERIOR DESIGNER from IIFT South Ex. New Delhi, she has 22yrs. of qualitative experience in the field of Interiors.
GITANJALI SRIVASTAVA
Executive Director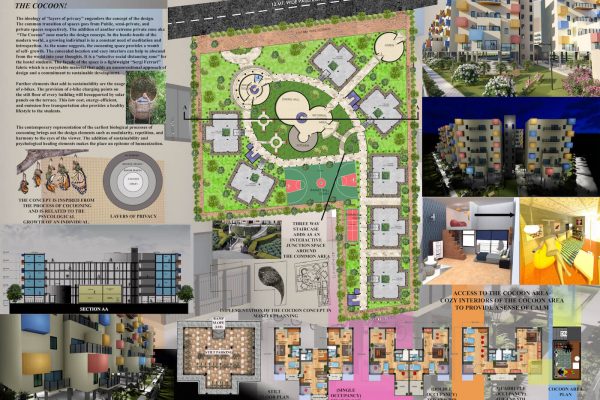 The Habitat-Pune : Rethinking Student Housing In India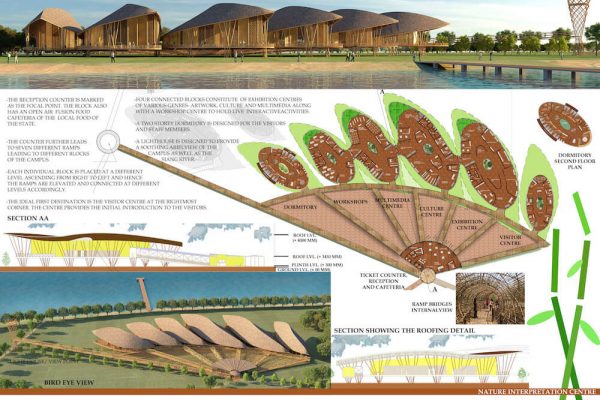 Nature Interpretation Centre
A Team of Passionate Leaders, Thinkers, Problem Solvers & Creators